The 2nd Anniversary of Journalsay Shop is here!Up to 66% off.And more surprise gifts!
Apr 28, 2023 by journalsay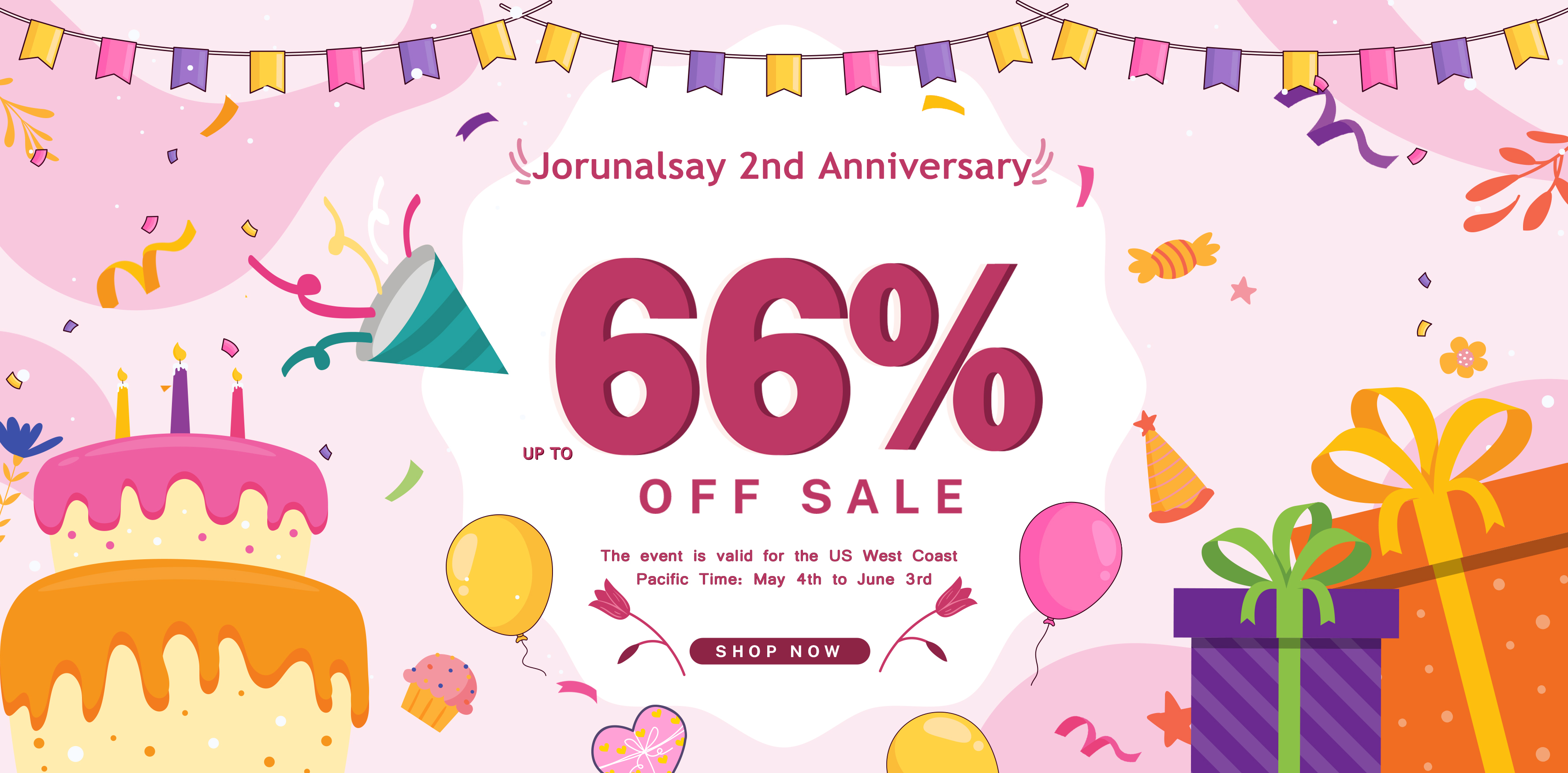 ✿ Dear friends!

How is it going?

We meet again



Journalsay Shop wants to tell everyone a super good news! ❤❤❤
Journalsay Shop is 2 years old!!!🎂🎂🎂
The growth of Journalsay Shop is inseparable from everyone's support, thank you very much for being with Journalsay Shop❤️. With you, there will be growth and progress of Journalsay Shop.💝
To this end, we have prepared a lot of generous gifts 🎁 to celebrate this anniversary!
Now let me introduce what great gifts we have brought for this anniversary, I think you must not be able to contain the excitement in your heart! 😍😍😍
📣 Activity Time:
✅Warm up from May 1st to May 3rd, US Western Time; from May 4th to June 3rd, the event officially begins.
🎉 Activities

Content

:
✅ 52% discount on all products in the store during the event!
✅Use the coupon code "2NDANNIV" to place an order during the event period, and you can get an extra 6% OFF!
✅Order amount: $2 off $39; $5 off $58!
✅During the event,

8 products per week

, 60% super discount!
✅ Lucky Draw: 10 $50 Vouchers!

(Please refer to our other article for details)
🎁🎁🎁 During the event, we will give each customer an aesthetic gift for free 😍 (Add the free gift to your cart and buy together, so you can get a gift) This is a small thank you from JOURNALSAY for everyone! I hope you will like it!!! 🎁🎁🎁
🎊🎊🎊

Dear friends, please keep in mind our event time, please don't miss this celebration, join us, and celebrate the birthday of Journalsay Shop with us!

!

!

🎉🎉🎉
🚩Tips: Finally, regarding the lucky draw for this anniversary celebration,

Keep an eye out for another article from us!

We'll explain the details of the lucky draw in there.

do not miss it!