🧡Journalsay Autumn Clearance Sale! Up to 66% Off + Free Gifts Don't miss it. 🍂
Aug 28, 2023 by journalsay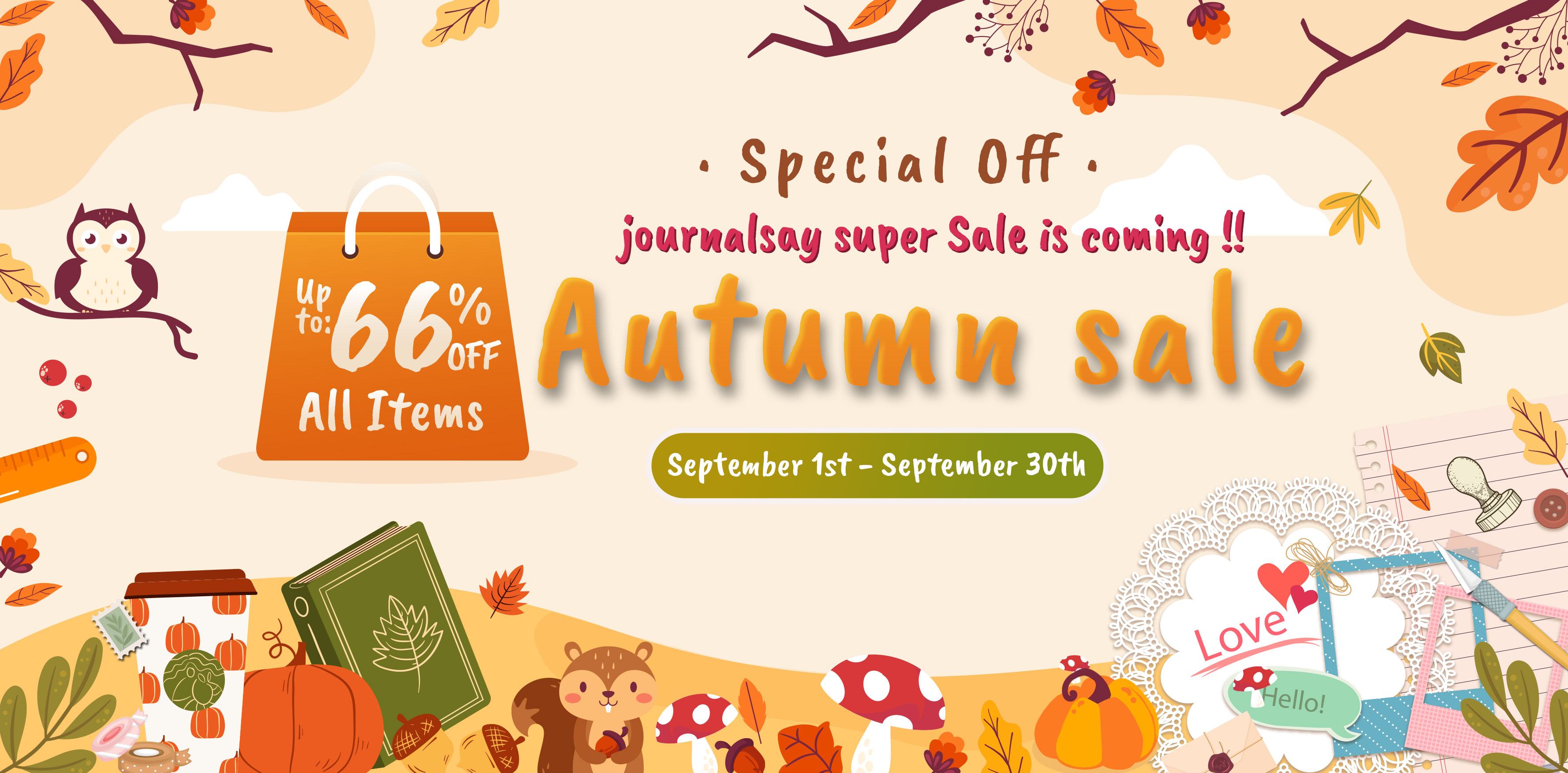 ✨Fall greetings, friends! 🍁

There's nothing better than fall!🍂 Journalsay is back with its biggest clearance sale of the year! For a limited time, save up to 66% on everything sitewide!🧡 This is definitely a great time to save money and stock up on scrapbooking supplies!😍

🎉 Event dates.WST; September 1 through September 30 🎉
🎉 Event:
✅ We are offering up to 52% off for all 😍
✅ Use coupon code "AUTUMN2023" to get an additional 6% OFF during the event!✅ But that's not all! During this celebration, all orders over $39 will receive an additional $2 off and over $59 will receive $5 off! 🎁
✅ New customers can also receive a $2 off coupon on our website!
✅ Who doesn't love a free gift? (Add free gifts to your cart and get fall swag when you buy them together)Fill your shopping cart with sweet surprises!

Have a great fall and take advantage of the special offers we have to offer! 🍂🧡
A big thank you to the
The Journalsay Team