6 Super Practical Scrapbooking Creative Tools (Craft Tools),Should Not Be Missed!
Oct 14, 2023 by journalsay
Scrapbooking is not only a craft hobby for recording life, it is also a way for many people to find peace of mind. To complete a beautiful cut-and-paste work, in addition to ingenious ideas, you also need practical cut-and-paste tools to highlight your creativity.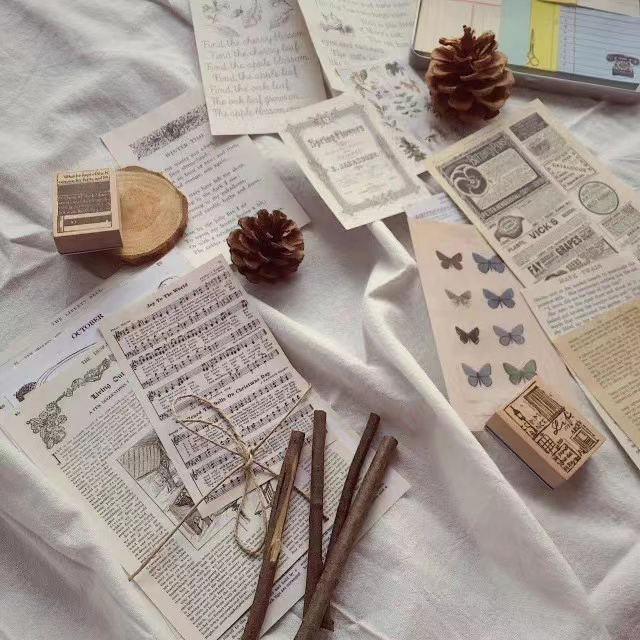 Today, I will recommend to you 5 super practical scrapbooking creative tools. These are good helpers that are highly praised by craft experts.
The first thing I would recommend is this 7-in-1 paper cutter, which combines the functions of a cutting knife and a square ruler.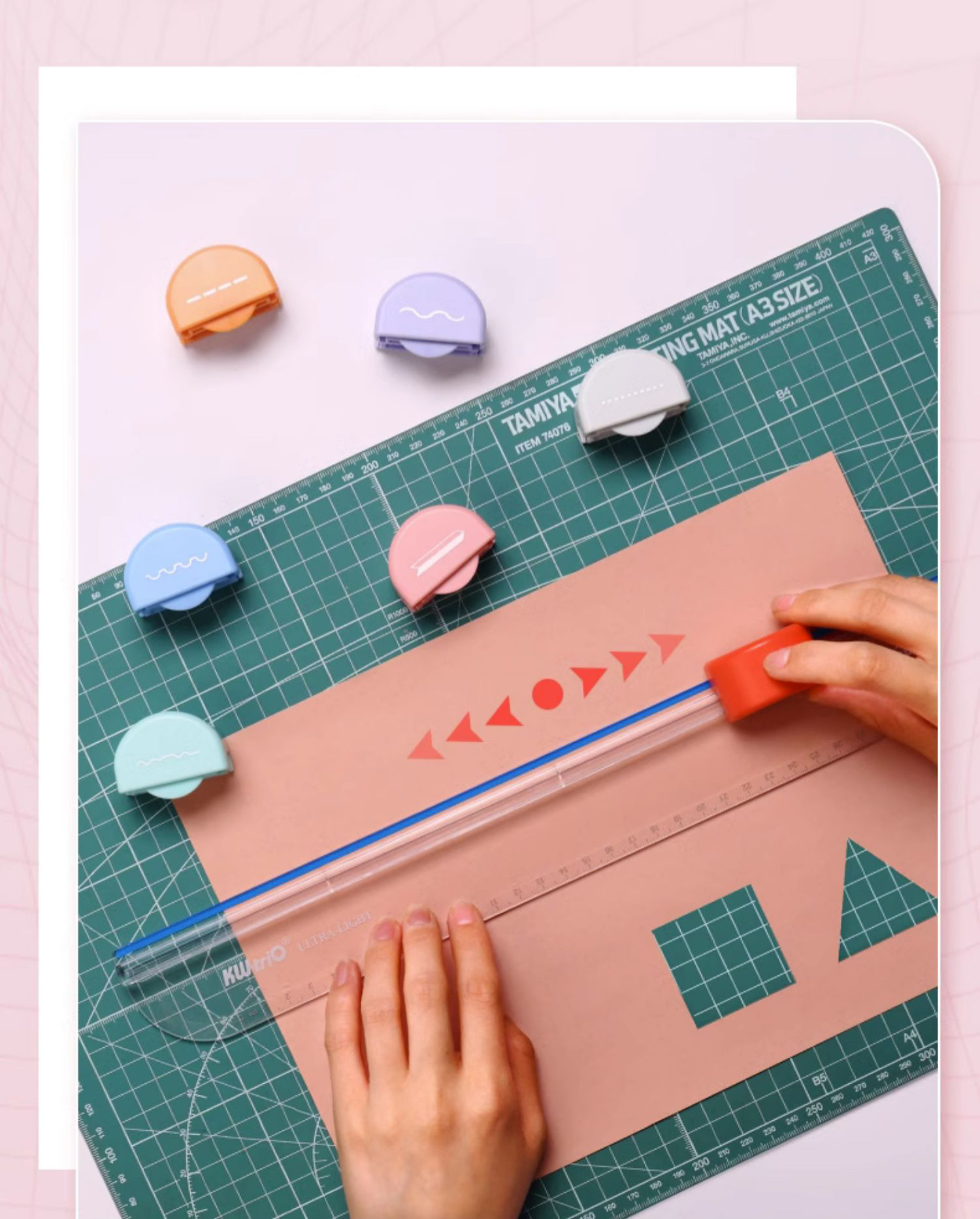 The paper cutter head part provides 7 different styles such as straight line, dotted line, folded line, curve, stamp lace line, dotted line, rough edge wavy line, etc., which can meet different paper cutting needs and is very flexible to use.
The base has a size scale, which is very convenient for measuring paper size and aligning cutting, without the need to prepare an additional ruler. The cutter head and base are not customized and can be easily disassembled and assembled.
This multifunctional paper cutter is a good helper highly praised by scrapbooking experts.
Letters or numbers are often added as decorative elements in cut-and-paste works, and a professional hole punch can come into play here. It provides 26 English letter punches, as well as 10 number, exclamation mark and question mark punches, which can create various styles of text cards or decorations.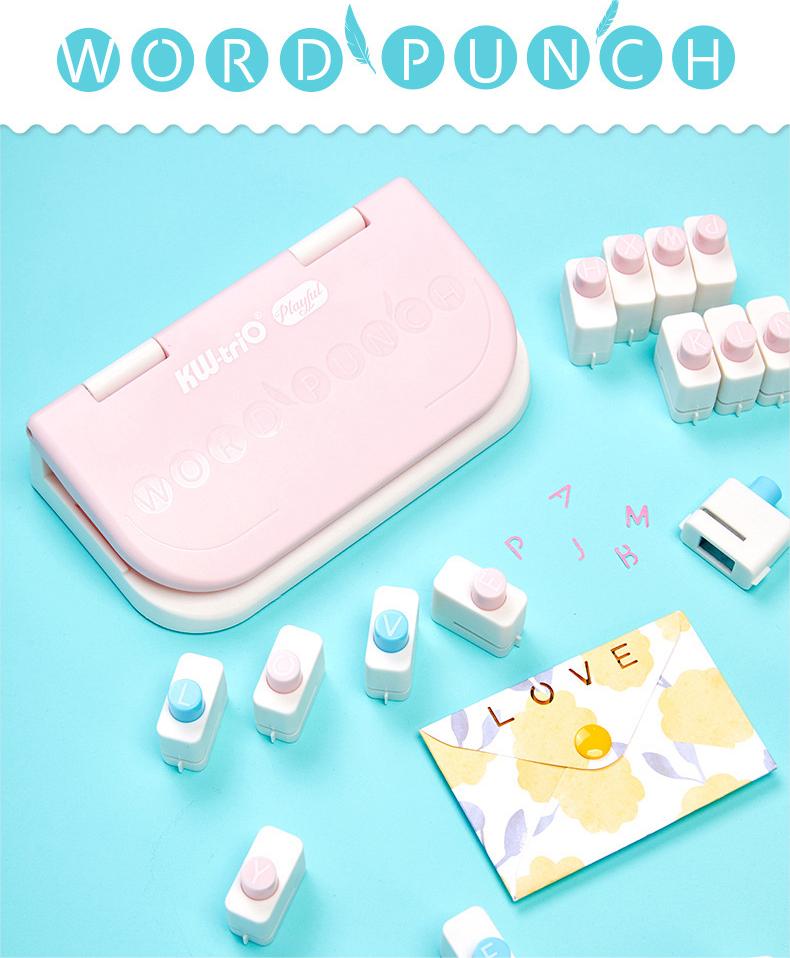 When using it, just select your favorite letter punch and press it on the paper. The letter part is cut out and the excess part is finally removed, and a unique letter card is completed. If you need to make a text combination, just repeat the above steps and then make a collage combination. This hole punch is easy to operate and can greatly enhance the interest of cut-and-paste works.
When making scrapbooks, we often need to cut circular or rounded pictures. At this time, this cute rounded corner cutter comes in handy.
It can cut round paper of any size with flexible operation. Just fix the center point on the paper, select the radius of the circle you need, fix the blade and rotate it once, and you can easily cut a perfect circle.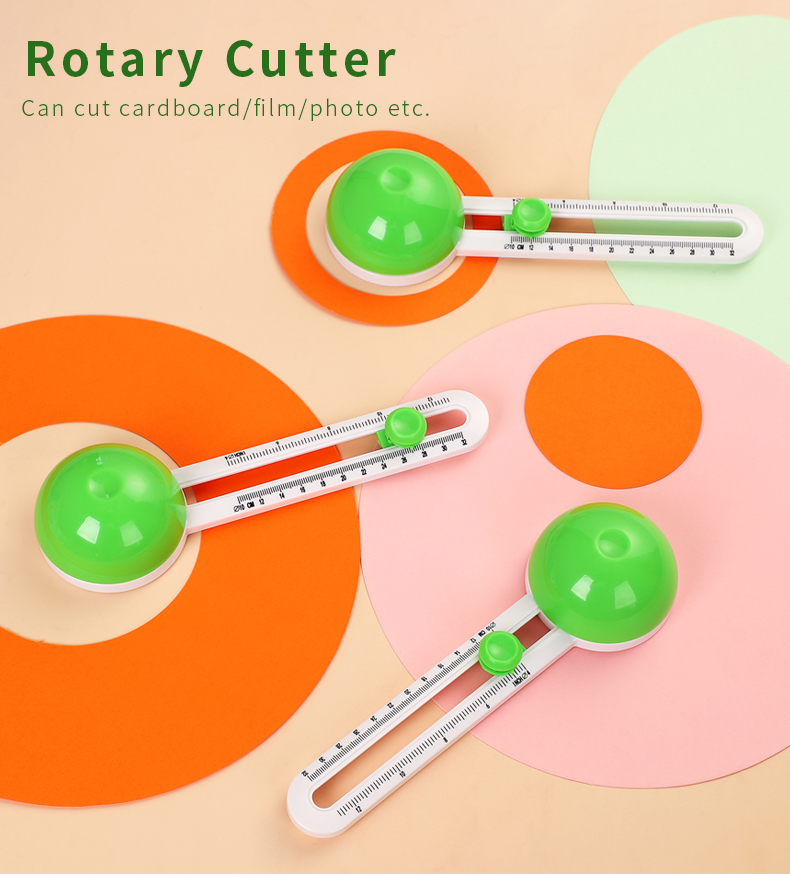 This rounded corner cutter is powerful, especially suitable for making cards or decorations with delicate rounded corners.
If you need to trim the four corners of the paper, this circle cutter will be your good assistant. It can easily cut off the four corners of the paper to make it a standard rounded rectangle. When using it, just insert the paper into the cutout and cut it off at the corner. The ring cutter has a cute shape and the cutting part is round and full. Using it to trim the four corners of cards or works is not only convenient and quick, but also gives the work a harmonious aesthetic. This tool is a favorite among card lovers.
In detailed collage work, we also need a precise dispensing tool.
This cute dot glue is the most suitable, it can easily complete the adhesion work of delicate parts. The dot glue uses non-toxic glue, which is transparent and inconspicuous after drying. The slender tip can accurately stick to small areas and avoid spills. When in use, just press the pusher on the required paper to add tape, so there is no need to worry about sticky hands or waste.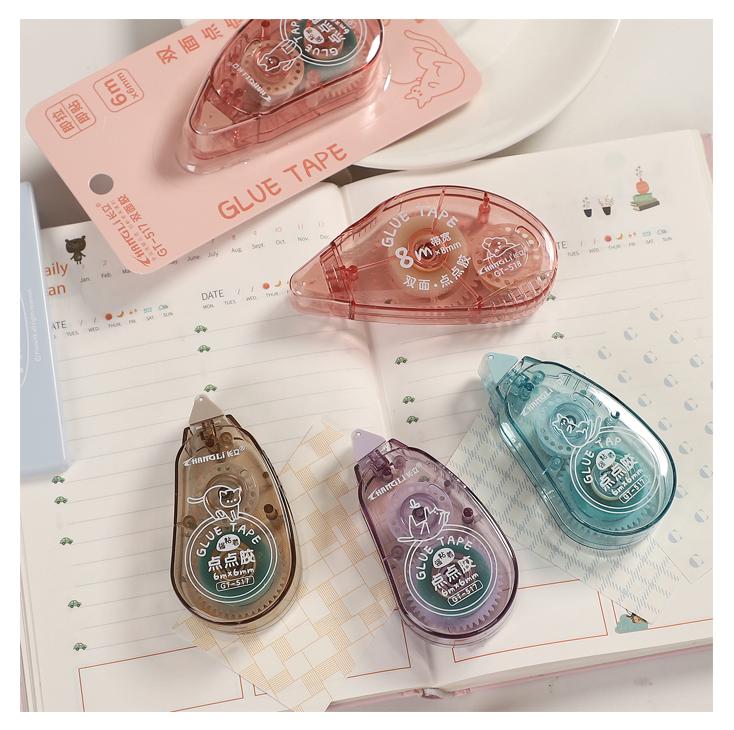 This dot-dot glue has enough capacity to complete multiple collage works in a row. It is a must-have tool for cutting and pasting experts.
Finally, we recommend a precise pen knife, which is mainly used for cutting fine parts without damaging the surrounding parts. When using, hold the pen knife in one hand, fix the paper with the other hand, and then slowly move the blade along the edge to cut.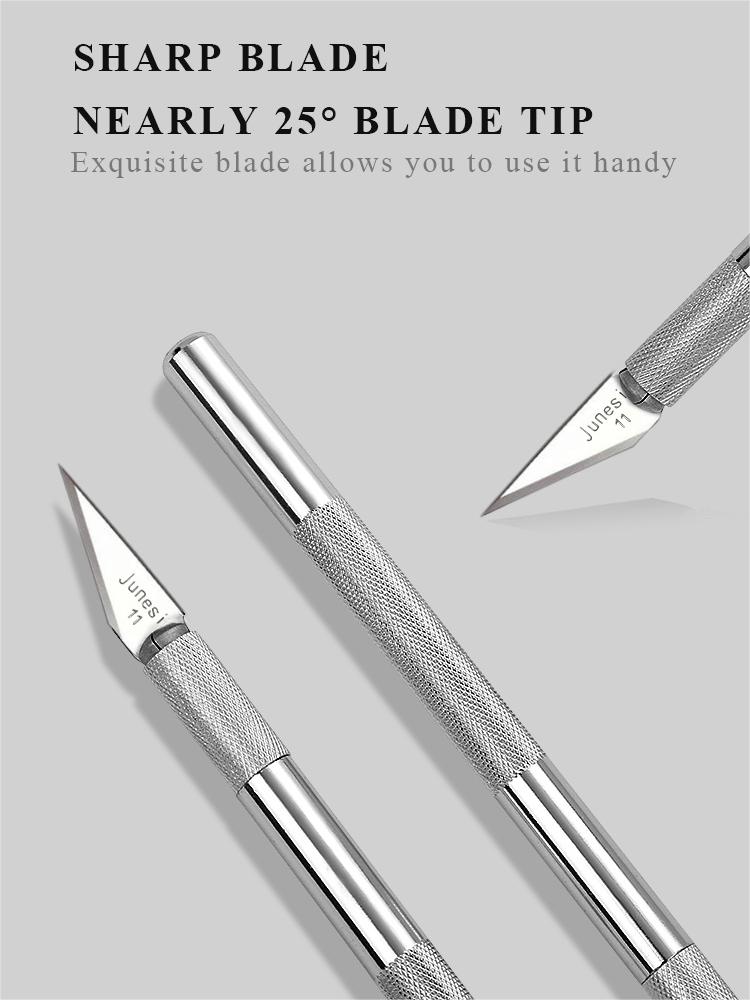 The pen knife is flexible and easy to operate, and is especially suitable for cutting small patterns or patterns with curves. It is like a small "scalpel" that can accurately cut off unnecessary parts of the work, which is very practical.
The five scrapbooking creative tools recommended above are practical and easy to operate, and are deeply loved by scrapbooking experts.
They can greatly simplify the tedious steps of cut-and-paste production, improve the accuracy of cutting, and make creation more convenient and efficient. Whether you are a novice in cutting and pasting, or a veteran in cutting and pasting, these creative tools will become your best assistants. Let's explore the wonderful world of scrapbooking and unleash your unlimited creativity!