🎄 🎄 🎄2022 Journalsay Shop Christmas sale is coming, Up to 60% OFF Sitewide! !🛒🛒🛒
Dec 15, 2022 by journalsay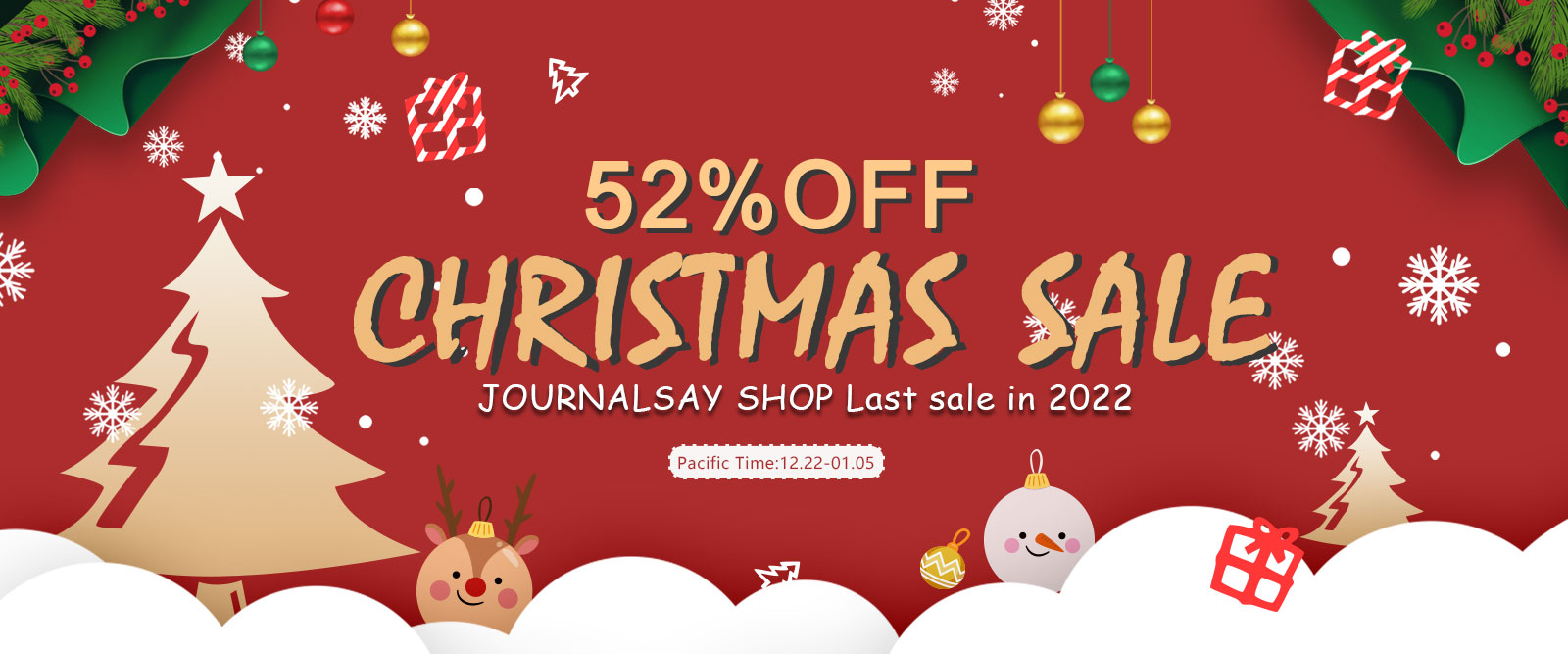 💝 Hi guys it's been a long time.

Hope you are doing well 💝

JOURNALSAYSHOP has received many letters from our customers recently asking when our next sale will be held ⛄ Now the new sale is coming soon 🌈! We hope you will be as excited as we are during this time of the holidays. Of course Journalsay knows that Christmas must be a busy time for all of you, with all the things you have to do to prepare for the upcoming Christmas season! 💓

So I'll make a long story short, This Christmas sale we bring you up to 60% OFF! !🥳🥳

💟 We all know that Christmas is coming, so if you place an order during the Christmas sale, we will offer each customer a free Christmas gift gift 😍 (add the free gift to your cart and buy it together so you can get the gift) This is a little token of appreciation from JOURNALSAY to you all! I hope you will enjoy it!!!

🎄JOURNALSAY always want to appreciate any of our passionate customers from every place for their continuous trust and support, so we want to show our gratitude to you by offering you a big discount in the coming new year, so we bring a good full discount: Save $3 on $48, Save $5 on $59 USD .

2023 is just around the corner and we want you to use our journal supplies and stationery items in the new year too, that's why we always stress you to add the needed products to your cart in advance 🛒 and order our products as soon as the sale starts 📢 This way you will receive your package on time for the new year.

❄️ Also don't forget to use the coupon "NEWYEAR6" at checkout to get an extra 6% OFF! This sale will run from December 22nd through January 5th, 2022! (Discount code valid after December 22nd) ⏰⏰⏰⏰

📎 There is a huge giveaway on Instagram before the Christmas sale starts 🎁🎁 Follow the first post on our Instagram account: journalsayshop.
Happy New Year in advance 🥰🥰.

JOURNALSAY✉